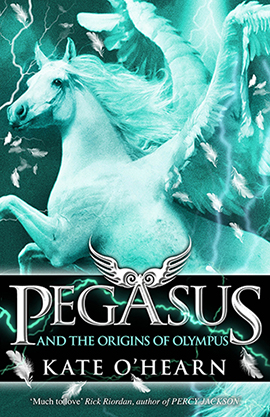 Join Emily and Pegasus as the legend continues in a new epic adventure that takes us back to the very origins of mythology …
A deadly plague has struck Olympus. While the Olympians fade one by one, Emily's heart breaks as she watches Pegasus slip away. Determined to save him, Emily embarks on a quest that takes her back in time to the origins of Olympus and to the deadly battle between the Olympians and the Titans.
There Emily is confronted with the full power of the flame and a discovery that will change the face of history.
In the race against time to save Pegasus, will Olympus find its true Hero?