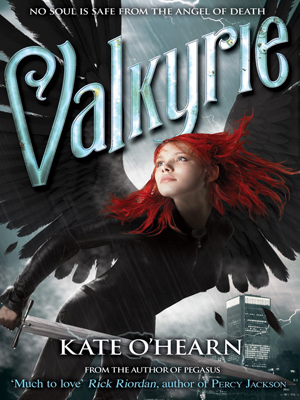 Freya is dreading turning fourteen – that marks the official end of her childhood and she must now take up the full duties of a Valkyrie – a collector of souls from humanity's battlefields.
But Freya is unlike any other Valkyrie. She doesn't want to follow in the footsteps of the legends before her. As she observes Earth from Asgard, she tries to understand what it is to be human: to make friends with girls her own age and laugh with boys, without the fear of causing their death with one touch.
Little does she know that her dreams will soon be realized: on her first battlefield mission, Freya reaps the soul of a soldier with unfinished business that will send her to the human world on a deadly quest.
Freya must do battle with both ordinary and extraordinary enemies to create a new VALKYRIE LEGEND.